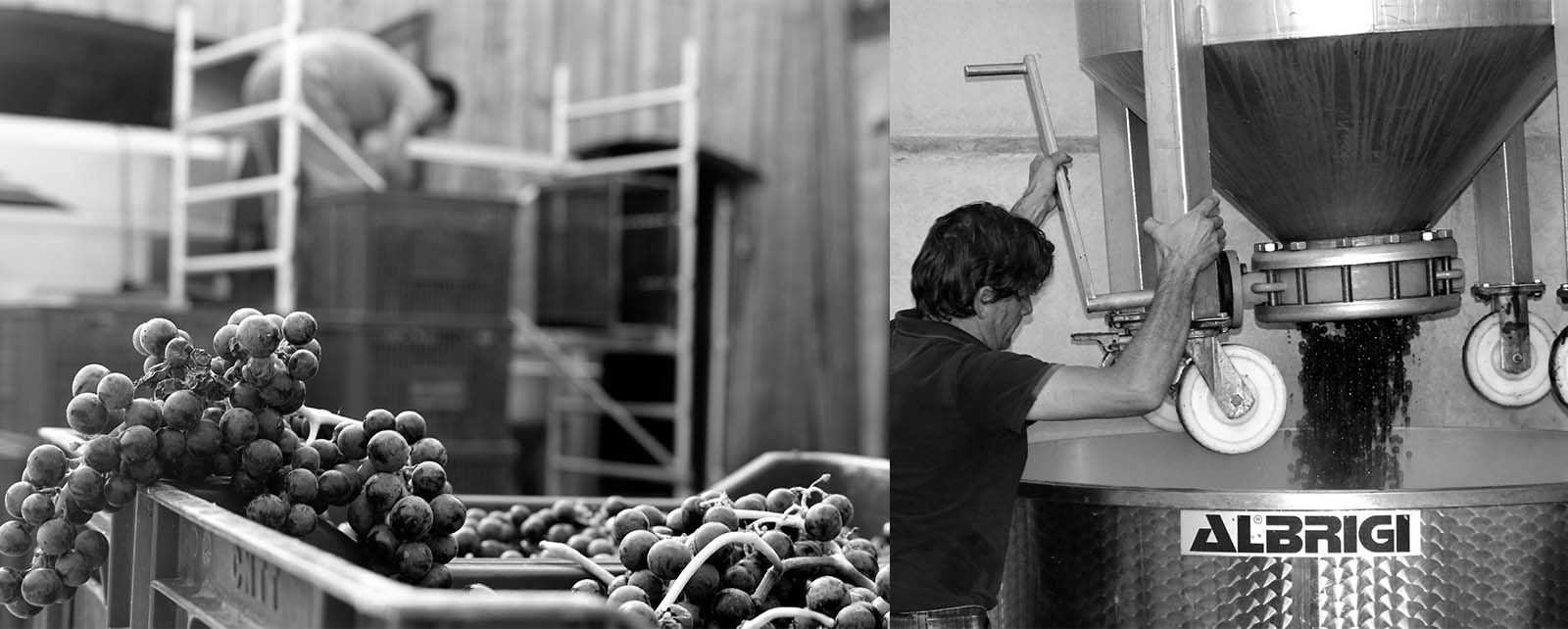 Winemaking
The wine making consists in transforming the must sweetened in alcohol.
The date of grape harvest is defined according to the tasting of berries. The date varies according to vines. We harvest the grapes in the hand. The work in the wine storehouse is modulated according to the qualities of the harvested grape, and piloted from day to day according to tasting. It consists all in all in the pressing, hilling-up, and lot of attention.
Ageing
The term "ageing" expresses the slow necessary work to refine and develop the qualities of a wine. Two objectives :
– the fisrt one of technical order who consists in clarifying the wine
– the second of sensory order, which allows the wine to affect a perfect ripening and to acquire new aromas
The cuvée Les Caprices has been created to embody the purest grapes expression: the Merlot on the Cadillac Côtes de Bordeaux terroir. Wood is excluded from the production process to reveal primary aromas of the fruit. Les Caprices stays between 4 and 6 months in stainless steel vats.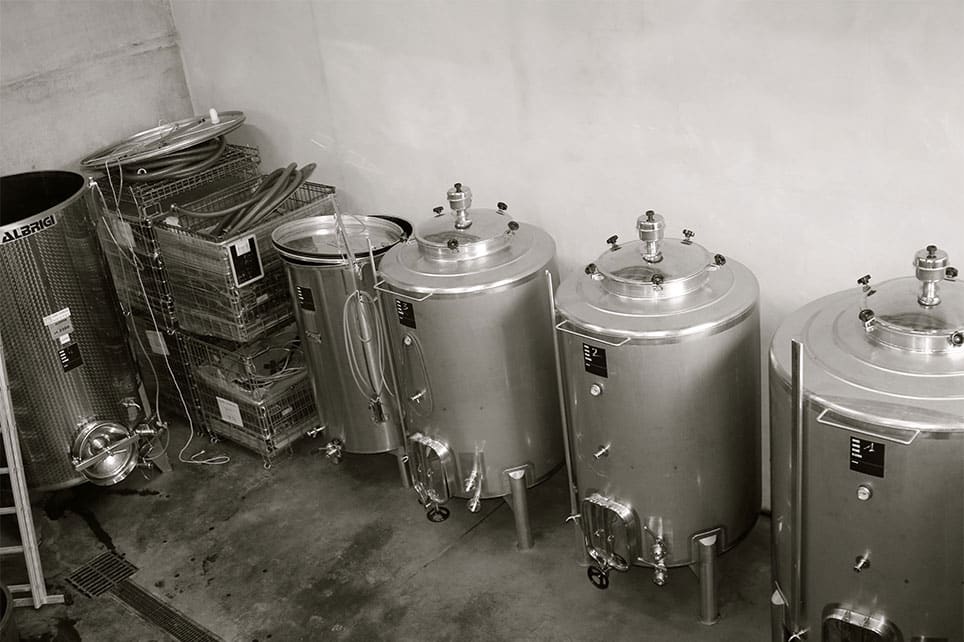 Aged for one year in natural sandstone jars
For L'Abondance, we have chosen to use a natural ageing method  which, originally, allowed to preserve food. The manufacture of these sandstone jars is done manually according to a thousand-year-old tradition. Sandstone is a clay rich in silica which preserves the purity of the fruit aromas in our wines and respect the grape variety. The minerality of our terroir is highlighted thanks to the use of this ancestral container.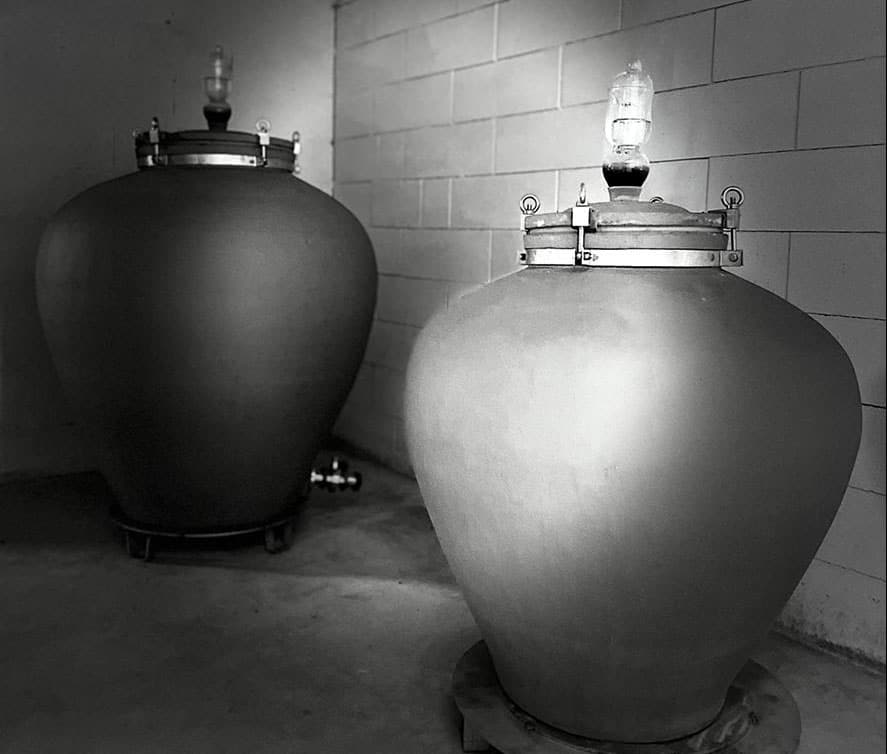 The cuvée Les Vendanges came down in barrels in Novemberand it will stay there 12 month at least. Barrels are new for 1/3, French oak exclusively.
The ageing time will bring to Les Vendanges what it needs without distorting it. It is an essential operation because it's going to allow us to appreciate the real quality of the vintage, the aromatic power of the wine, its longevity. Judge it !